Welcome to Infrastructure information
College Lay out Map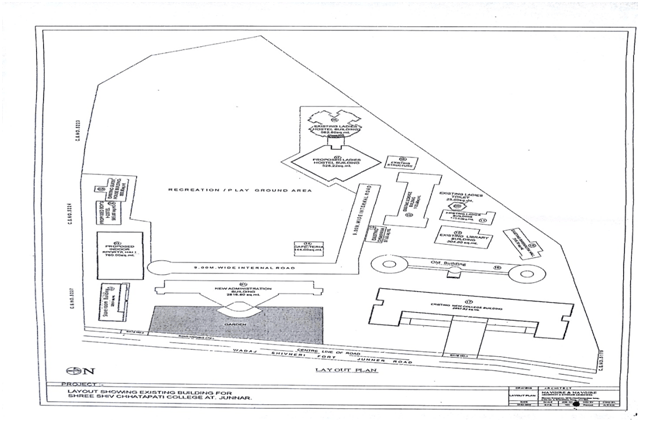 | Description | Area |
| --- | --- |
| Sahakar Maharshi Shivajirao Alias Dadasaheb Kale Administrative Building | 2816.80 Sq.mtr. |
| New Building | 2857.82 Sq.mtr. |
| Old Building | 320.74 Sq.mtr. |
| Science Building | 1129.60 Sq.mtr. |
| Existing Boy's Hostel building | 562.80 |
| Existing guest House building | 205 |
| Existing sports Hall | 760 |
| Store Room building | 328.80 |
| Cafeteria | 144 |
| Old Gymkhana (Chemistry Lab.) | 97.66 |
| Existing Library building | 304.80 |
| Existing Ladies Hall building | 140 |
| Existing Sanskrutik Hall | 245.70 |
| Existing Ladies toilet | 25 |
| Total | 9938.72 |
Wing details
Sahakar Maharshi Shivajirao Alias Dadasaheb Kale Administrative Building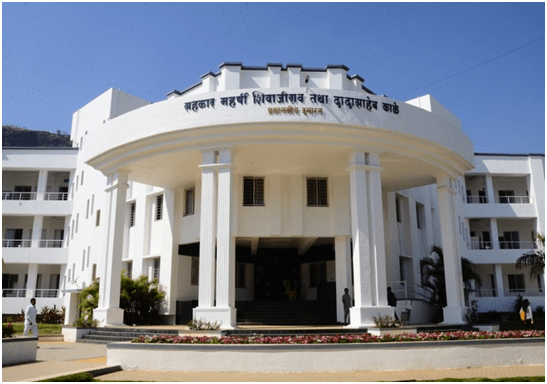 In Sahakar Maharshi Shivajirao Alias Dadasaheb Kale Administrative Building following offices and departments have been situated. Honorable president's office (institutional office),Principal's office, office of president representative and Department of commerce and Research Center,Department of Physics and Physics Laboratories and Examination cell and various classrooms have been located.
New Building
In New building, the following departments of Faculty of Arts have been functioning -Department of Psychology –Department of Geography – Department of English, GIS lab – Department of Marathi – Department of Hindi – Department of Political Science- Department of Economics and new laboratories of Chemistry have been functioning and various classrooms have been located.
Old Building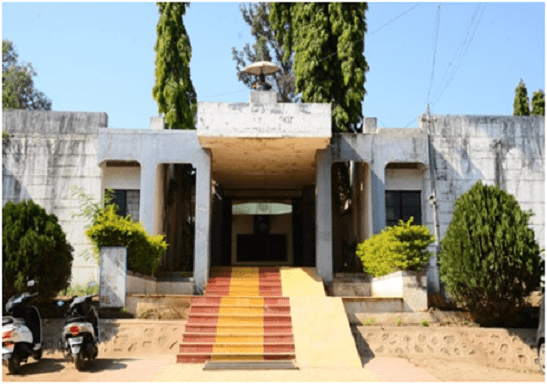 In the old building, Department of Mathematics – Department of History – Department of Education and NSS office and various classrooms have been located.
Science Building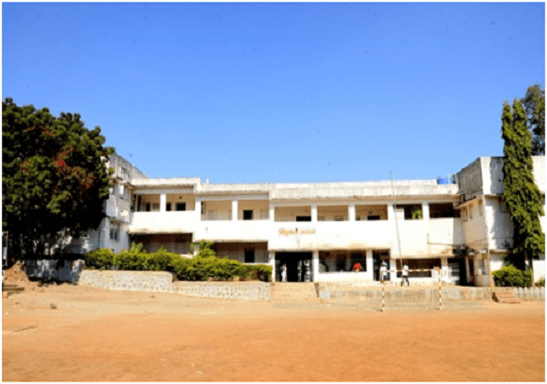 In the Science building, laboratories of Chemistry, Botany, Zoology, DNA and Research Center and various departments of science and their classrooms have been located.
Rajmata Jijau Auditorium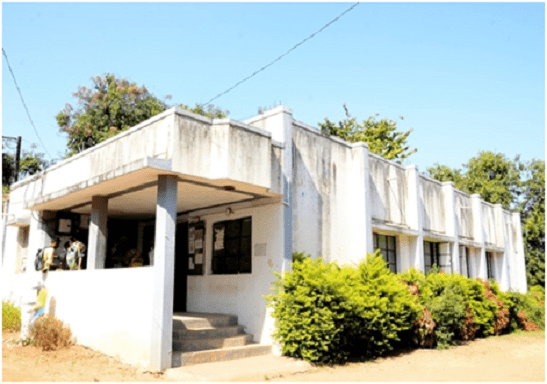 Established in 1984, Situated at the center of college, with a capacity of about 200 seats. Auditorium is well designed and equipped with LCD, OHP and Multimedia facilities like Video Player and sound recording.
Indoor sports stadium and Gymnasium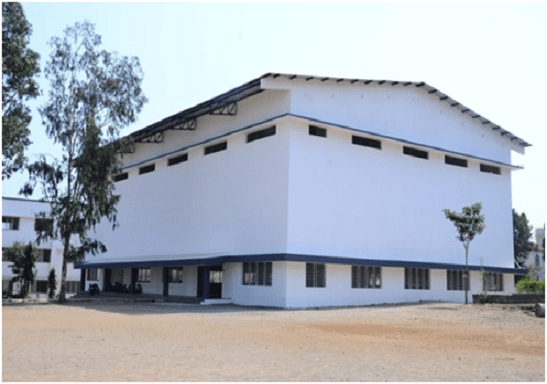 The College started functioning in the year1970. Since then the Gymkhana Department has been making progress day by day. College has a Multi activity Indoor sports stadium and well equipped Gymnasium hall in which many indoor games like Table Tennis, Badminton, Wrestling, Basketball, Fencing, and Chess are played. Play ground is also available.